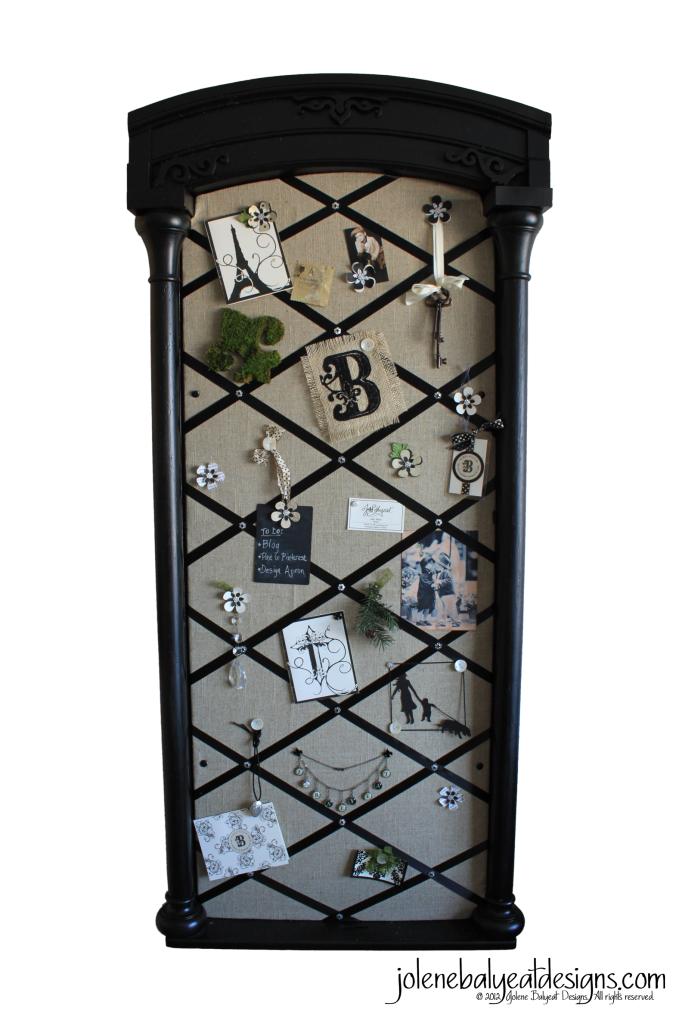 This piece began as a forgotten antique in the garage of an old friend. When her husband donated it to a church garage sale, my friend Joanne recognized it, and bought it for my birthday. She was curious what it could become. Six distinct possibilities immediately vied for expression, and all of them required the piece to be sanded down and painted black. It was in pretty rough shape. The ideas were:
1. Spice Rack (see former post)
2. Inspiration (Bulletin) Board
3. Chalkboard (for a bistro, or kitchen menu)
4. Trompe l'oeil frame for a painting (I'd have to learn to paint first)
5. Mirror
6. Nesting frame covered with sheets of moss upon which one could hang three smaller pictures.
I decided on the Inspiration board because with so many projects in my head it gets difficult keeping track of the ideas, and I often misplace my list. I figure that on truly desperate days, I can use it as an overstated "to-do" list.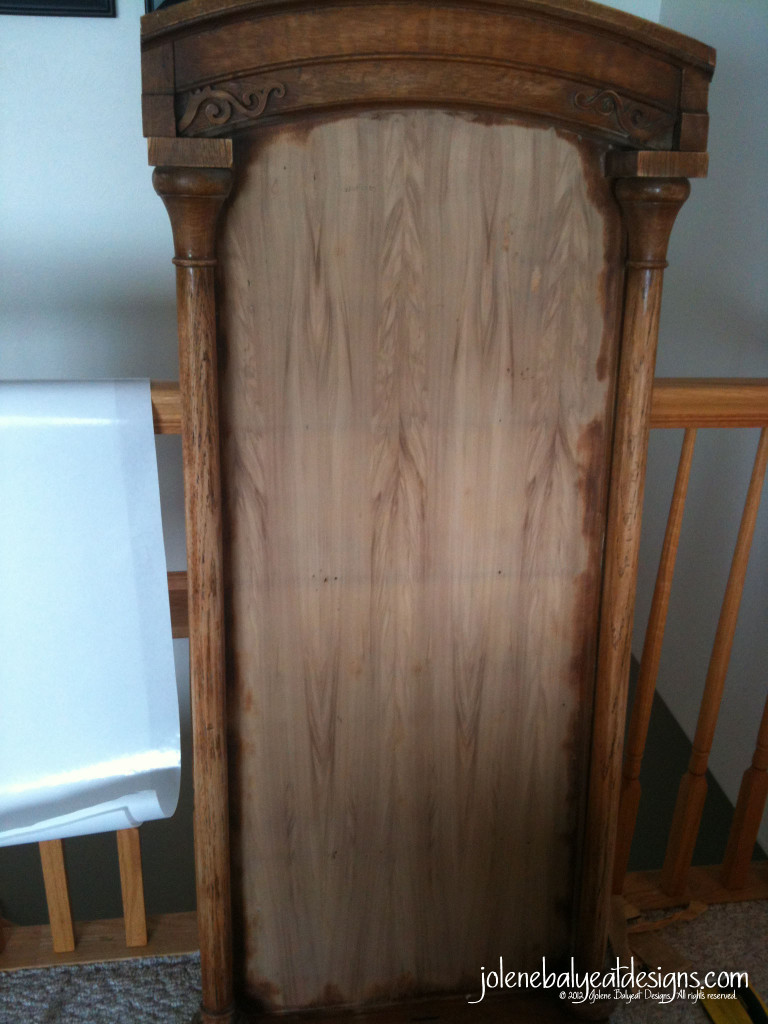 After searching the Internet for materials, I tried to find something called fiberboard at two local department stores, and the local craft store. Apparently that word doesn't mean much in the world of Montana home improvement, so I settled on sound board. The home improvement store cut the giant sheet down to my rough dimensions. I made a template of the inside of the frame out of freezer paper, laid it out on the sound board, and cut out the curve with a box cutter.
Now for the fabric. I wanted to have the burlap-covered look without the mess, as I designed some Burlap and Velvet Christmas Stockings for this last Christmas. (I'll post that project later). So I chose linen. Because we moved for the year and I am not near my usual fabric stores, and as I was trying to match some linen that I had on hand for another coordinating project, I had to call out of state to enlist the help of my mother in law in picking up the needed fabric.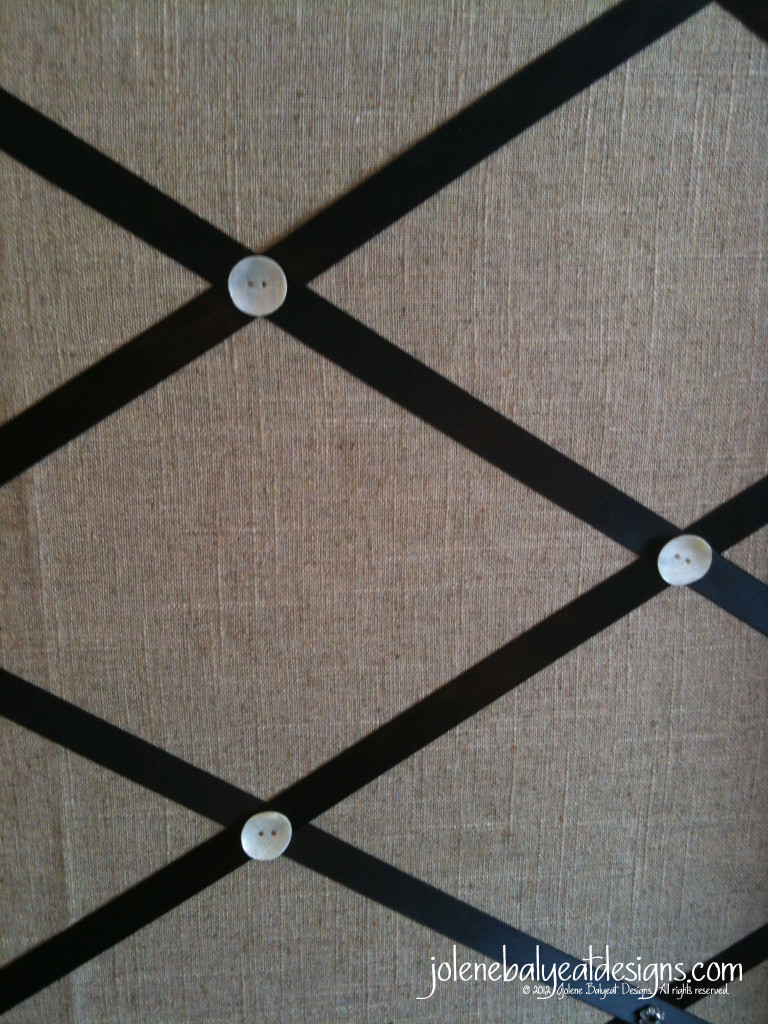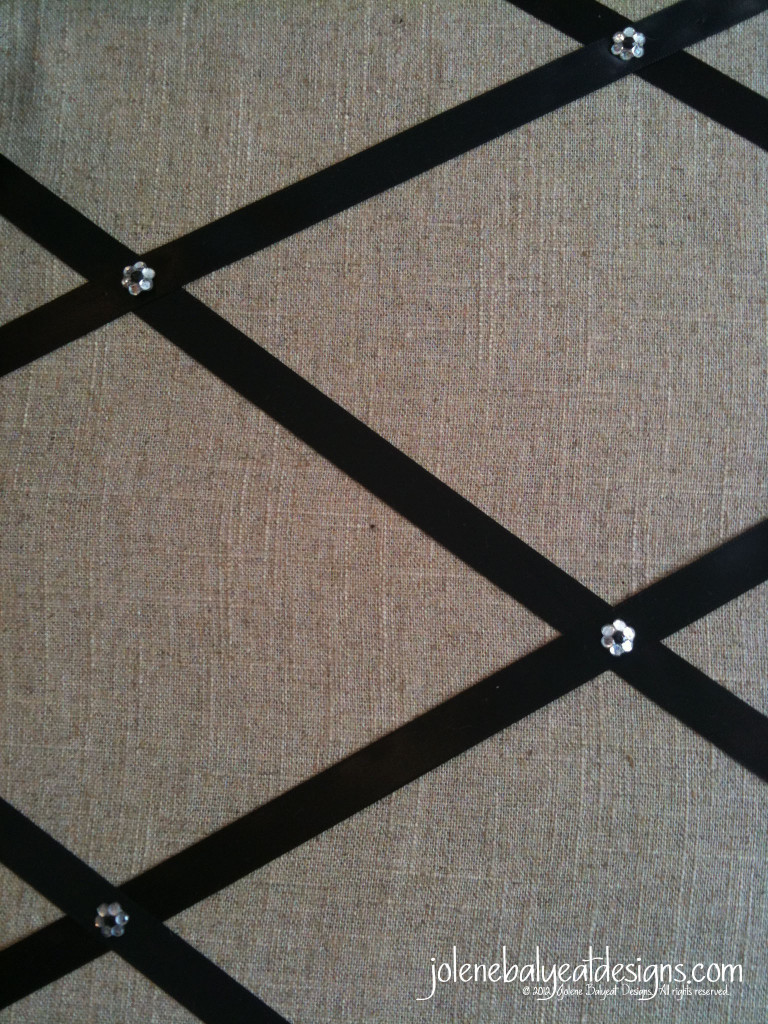 Once the fabric arrived, we stretched it around the board, stapled it, spaced out the satin ribbon, and inserted it into the frame. Then it was time to make pushpins, and some things to pin up! I decided to go with the little flower pins instead of the buttons for the intersections of the ribbon. But I could have gone either way. Overall, I am thrilled with how it turned out. And it was made in such a way that it can be converted to a spice rack, mirror, blackboard, or a moss-covered photo holder, at a later date should the need arise.